Find Catholic Churches in my local area by Town
Search:
Can't find something you are looking for?
Let CatholicDirectory.org know here and we'll see what we can do!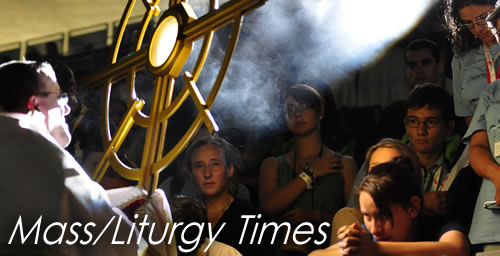 Below you can see Catholic Churches, Catholic Schools, Religious Houses, Chaplaincies and Catholic Organisations in my local area by Town and the surrounding area. If you click on the link it will take you to the full information for the Catholic Parish. It will also give you information about other local Catholic Churches groups, event and organisations.
Catholic Parish, Church, Catholic School, Religious House, Chaplaincy and Catholic Organisation Information
Catholic Parish
515 A parish is a certain community of the Christian faithful stably constituted in a particular church, whose pastoral care is entrusted to a pastor (parochus) as its proper pastor (pastor) under the authority of the diocesan bishop.
Quote from the Canon Law of the Catholic Church
A Catholic Parish may have more than one Church or chapel
Catholic School
A Catholic School is a school which is connected to the Catholic Church and is usually in line with the local laws and curriculum and includes a Catholic ethos.
Religious House
A Religious House is a place where members of a religious order reside - the house may be open to the public or may be enclosed - depending on the type of Religious Order and the purpose of the house itself. Please check before visiting
Catholic Chaplaincy
A Catholic Chaplaincy will be place which ministers to a particular type of person. This may be a Language or cultural group, a University chaplaincy catering to students, a Prison Chaplaincy ministering to Prisoners or a Hospital/Hospice caring for those who are unwell and those that care for them.
Catholic Organisation/Association
There are many Catholic Organisations and Associations. They are diverse in the purpose and membership. They may be run by priests or by lay people and they mey be registered charities or they may be initiatives or movements without a specific structure.